I'm a sucker for reality TV. I've been known to obsess over cooking competitions, losing weight competitions, renovating competitions & those medical documentaries featuring women having babies i.e. One Born Every Minute & more recently, The Midwives which are both documentaries from the UK.
Last Thursday night I was watching the latest episode of The Midwives (see episode synopsis below). This episode focused on the Midwives visiting the homes of mums & newborns after being discharged from hospital soon after the birth of their babies. The show has showed a range of births (water, natural births with & without pain relief, c-secs etc) & invites you into the lives of women who you would never otherwise know anything about… especially since I live on the other side of the globe.
So, episode 5, a midwife is looking for a mum that was discharged from the hospital. There was a mix up with the addresses & she was driving around an, shall I just say, average suburb looking for this family. The voiceover explained what was going on & somehow the copywriter had decided that this was the spot in the documentary that they would mention Postnatal/partum Depression & provide the statistics of how many mums in the UK suffer from this postnatal mood disorder (that they know about – I know for a fact that some women are still too scared to come forward).
Voiceover: 'One in ten of the women Di looks after suffers Postnatal Depression. Every year in Britain between five & ten babies are abandoned, so it's vital that Di tracks down the baby & it's mother'.
So, to recap, one in ten of the women this one Midwife looks after has PND. This seems plausible & I don't have any issues that that sentence. It's the next sentence I have an issue with – Linking mothers with PND as the cause for the rate of abandoned babies in the UK. Sure it may be the case at times, but I dare go out on a limb here & say that the rate of abandoned babies might also be due to economical reasons & perhaps social reasons, like the climbing rate of teenage pregnancies.
This quote shocked me. It's not often that I hear something like mere stats & figures about any PPMD that angers me. I actually welcome the discussion because, the more we talk about it, the less shame & the less stigma associated with this & all other Postnatal mood disorders. And the more dialogue, the more women will feel safe & empowered to speak up & get help. But, to link the number of abandoned babies to mothers with PND is, in my opinion only, both misleading & incorrect. I'm all for using facts & statistics – but they need to be accurate.
Excluding the social & economic reasons for why someone would abandon their baby, I want to focus on the PPMD as being the cause & impetus for this abandonment. In my experience & from the research I've done & from all the discussions I've had with other mothers that suffer or are survivors of a PPMD, it's not the merely the depression or anxiety that makes them act recklessly & spontaneously, rather the hallucinations etc that is linked to PP/PN psychosis. The depression & the anxiety create the basis of the thoughts that plague their minds for days & sometimes weeks on end, but it's the psychosis that makes some mothers act & follow through on these thoughts – this is what fundamentally separates the depressed & the psychotic when it comes to PPMD's.
Most of the mums I know that suffer/have suffered with their PPMD talk about the repetitive nature of negative self-talk, harming their baby & even the thought of leaving the baby & their family as they would be better off without them (note: leaving their baby in safe hands as they feel they're the unsafe ones). It's not often that I have heard of thoughts them wanting to abandon their baby on a doorstep with just anyone. Certainly in cases of Postnatal/partum Psychosis, but not depression/anxiety & I think making a broad statement like that is both unfair & misleading. It's painting a very broad stroke & I actually feel (surprisingly) offended by this assumption.
I get how scary mental illness is to people that are lucky to have never suffered from any, I get how scary PPD/PND is to women & mothers that have not experienced it (luckily & thankfully) & I get how sad & awful it looks to people that don't get it, but what I find hurtful, is people with 'authority' claiming & embellishing that PND makes you do things that are evil & incomprehensible according to social mores & values which is not (usually & actually) factual. PPMD education & dialogue can be an uphill battle at the best of times due to fear & prejudice, but if met with people that presume we're all evil is another unnecessary hurdle we have to climb.
My initial thought after hearing the voiceover on the program was, 'hang on, we don't all want to or actually abandon our babies'. And I guess that's the point of this post.
Am I wrong? Am I right? Am I being too sensitive? Am I reading too far into this?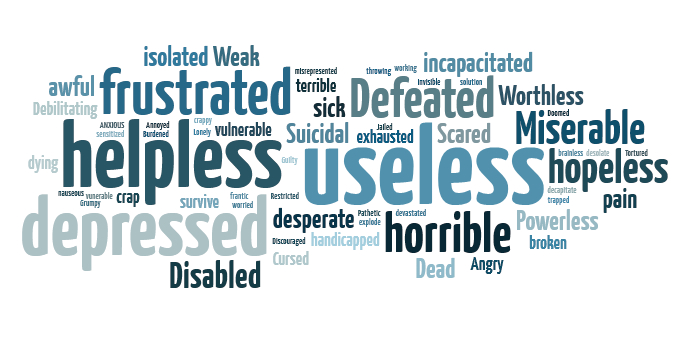 To watch the episode, click here: http://www.abc.net.au/iview/#/view/31614
The Midwives, Episode Synopsis: Episode 05 – Bringing Home Baby
The community midwives of Manchester's Saint Mary's Hospital are responsible for almost 5,000 newborn babies every year. Every day they are trying to spot the mums who might need more than just a cursory examination – determining which mums will cope easily with a new baby and which ones might have a struggle.
For 10 days after each baby is born, they go into the homes of new parents to offer help and make sure that mums are well and that the babies are being properly looked after. Midwife Joyce is concerned about single mum-to-be Fizah because of her complicated family background. Joyce has referred Fizah to the Vulnerable Babies Service, so they can keep an eye on how she is coping as a new mum. Midwife Farhana is looking after Monique, who is also single and was homeless until recently. But she has to drop everything to go and help a woman who has chosen to give birth in her own front room. Meanwhile, the mother that midwife Di is supposed to be looking after has gone missing the day after being discharged from hospital. With Britain in the middle of the biggest baby boom in 40 years, this film looks at how midwives look after new mums and new babies who might be at their most vulnerable.
---